Do you know the difference between clean and disinfected?
Germs are everywhere. We all know that. But what's the best way to disinfect a room full of bacteria and pathogens? There are a lot of sanitation questions you maybe haven't considered, but at LC Myers Environmental, we're here to answer all your disinfection questions. Our disinfection services include EPA-approved mold and COVID-19 disinfection for residential and commercial properties, as well as annual inspections.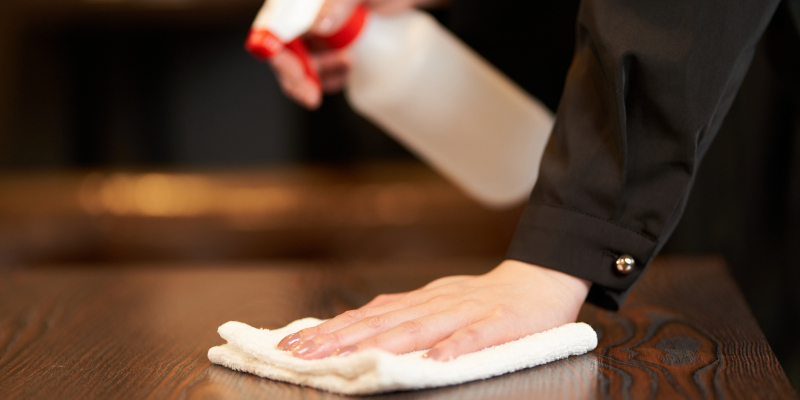 Disinfection is more than just cleaning. Cleaning with soap physically removes germs, but disinfecting kills germs on surfaces or objects and lowers the risk of spreading bacteria and viruses. This is especially important in places that are touched frequently like bathrooms, door handles, equipment, phones, and many other objects. It's important to be mindful of germ and bacteria hot spots and regularly disinfect them. We offer disinfection services for commercial and residential environments.
We know it can be hard to stop everything and provide a thorough cleaning and disinfecting, so we're here to do the work whenever it fits your schedule: when the office is closed, your family is away, or you need the job done as fast as possible. Let us perform the most effective disinfection process to eliminate hazardous bacteria that can compromise your immune system. Your disinfection isn't your typical one week clean—we protect your home for months at a time.
We believe you deserve to be healthy and comfortable no matter where you are, but especially in your own space. We offer disinfection assistance to families in the Charleston, South Carolina community looking for an effective, long-lasting, and high-quality service. We want you to be 100% satisfied with our work so you can be safe and healthy. Call today to learn more about disinfection.