At LC Myers Environmental, we know you care about your home or business, and we want to help you do what's best for it. If you are looking for ways to keep your building clean and hygienic, we encourage you to reach out to us to get our disinfection experts on the job. We have extensive experience in this field, and you can count on us to dramatically reduce the number of germs on your surfaces to help everyone stay healthy. Below, we'll provide a brief overview of how our disinfection services work.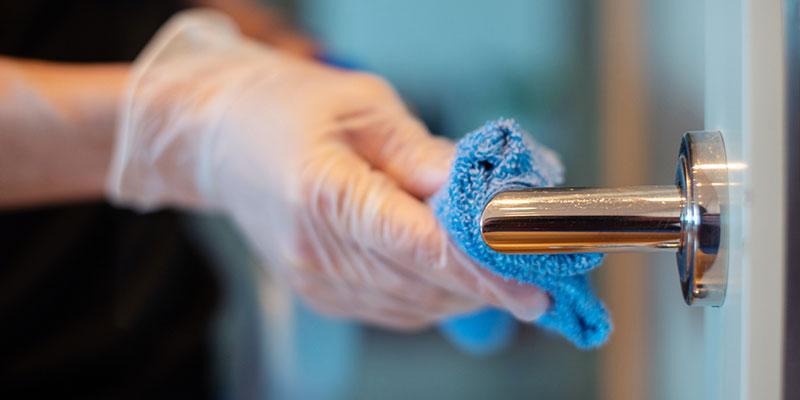 Cleaning – Before we begin the disinfection process, we'll clean your surfaces to remove visible dirt and grime. Using ordinary soap and water (or similar cleaners) is enough to significantly reduce the number of germs on your surfaces already, as the chemicals in soap destroy bacteria cells and viruses.
Surface Disinfection – Once everything is clean, our team will apply disinfecting chemicals to the surfaces in your building, such as the tabletops and floors. These products are designed to kill a wider range of bacteria and viruses than standard cleaning solutions, and they will eliminate germs that may remain on your surfaces after the first step.
Touch-Point Disinfection – Our team will also give special attention to the common touch points in your building, such as door handles, telephones, elevator buttons, and more. Because so many people touch these areas, they accumulate more germs than other surfaces, so our team will make sure to thoroughly sanitize and disinfect them to help prevent people from getting sick.